Clinch Trails Blog
Travel Topics
Blog Archives
Recent Comments
Sugar Hill: A Microcosm of Central Appalachian Ecology
Contact Information
Search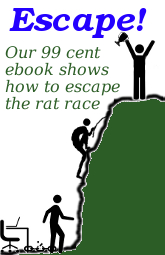 Sister sites:


Powered by
Branchable
.
Yucatan forest
I was drawn back into my Costa Rican journals by a curiosity about which, if any, plants could be seen in both Costa Rica and the Yucatan Peninsula of Mexico. It turns out that most of the Yucatan Peninsula is covered with tropical dry forest, a bit like Monteverde's Pacific slope seasonal forest (but even further on the dry side.)

Plants on the Yucatan Peninsula are often water-stressed for two reasons. First of all, in the driest part of the Yucatan (the northwest section, where Uxmal is located), the dry season usually lasts for seven months, from October to May. Meanwhile, the caves underlying the entire Peninsula allow rainwater to quickly filter down beyond the reach of plant roots.


The combination of factors means that many trees on the Yucatan peninsula drop their leaves every year as a water conservation measure during the long dry season. From a botanical standpoint, though, the Yucatan's dry season is very different from our winter --- although the leaves are gone, the trees often take advantage of the "winter" months to flower and fruit.

The tropical dry forest is also nothing like the rainforest you may picture when you think of the tropics. Delete the lianas, epiphytes, and towering trees from your mental image and replace them with short trees, parasitic plants and a well developed understory. Many trees in the tropical dry forest are spiney, and cacti are common --- in fact, the Yucatan has 14 endemic cactus species (meaning that these species can be found nowhere else in the world.)

From a plant's point of view, the Yucatan peninsula is one big island. Of course, it is surrounded on three sides by water, but the tropical wet forest on the inland side forms just as effective a barrier to plant movement, preventing dry-loving species from gaining a foothold there. Scientists estimate that up to 10% of the plants found on the Yucatan are endemic, making the area a botanist's paradise.


If, like me, you're just trying to get a handle on what a typical Yucatan forest looks like, you should learn the top species. The most common trees include Wild Tamarind (Lysiloma bahamensis --- perhaps this is the tree pictured above with the fascinating hairy pods?), Jamaican Dogwood (Piscidia piscipula), Alvaradoa amorphoides, Gumbo Limbo (Bursera simaruba), Cedrela mexicana, Chlorophora tinctoria, Cordia gerascanthus and Lonchocarpus rugosus. If it helps you make sense of the jumble of scientific names, that list includes three legumes.


Want to be notified when new comments are posted on this page? Click on the RSS button after you add a comment to subscribe to the comment feed.