Clinch Trails Blog
Travel Topics
Blog Archives
Recent Comments
Sugar Hill: A Microcosm of Central Appalachian Ecology
Contact Information
Search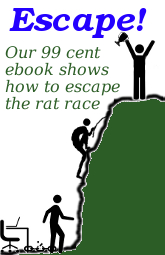 Sister sites:


Powered by
Branchable
.
Trees of Monteverde's Pacific slope seasonal forest
Anna:

Scientists estimate that Costa Rica is home to about 9,000 vascular plant species, and the Monteverde area alone houses over a third of these species. I'm used to trees being the easy way to edge into the study of plants, but even a focus on Monteverde trees is daunting. With 755 species to choose from, I spent my first few weeks in Monteverde wandering in a haze of beautiful, intriguing, but endlessly unidentified plants.

Weeks later, I tracked down the local plant experts (William Haber and his wife Willow Zuchowski) who patiently worked their way through my sketchbooks and identified my findings. That night, I wrote in my journal:


Willow and William were awfully nice, once they figured out I wasn't one of the typical students who brings them a crushed plant without even bothering to see whether it was in their book [
An Introduction to Cloud Forest Trees: Monteverde, Costa Rica
].
Their hard work, combined with a plant list from Nalini Nadkarni and Nathaniel T. Wheelwright's Monteverde: Ecology and Conservation of a Tropical Cloud Forest, came together to produce this quick overview of some of the most indicative trees of the Pacific slope seasonal forest in Monteverde.

Cecropia or Trumpet Tree (Cecropia obtusifolia) (pictured at the top of the page) is one of the easiest Monteverde trees to pick out of the forest. Its palm-tree-like trunk is topped by distinctive, palmately-lobed leaves. Cecropia is widespread throughout Mexico, Central America, and northern South America where it quickly colonizes disturbed areas. I'll post more about the Cecropia later because it comes with an ecological story too good to miss.


Florida Strangler Fig (Ficus tuerckheimii) (also known as F. aurea) can be found from Florida south to Panama. Although the species is not the only strangler fig in the Monteverde area, strangler figs in general are easy for even the most inexperienced botanists to recognize since their trunks are made up of a woven network of roots. Their colorful, pointed buds --- like the one shown above --- are also quite distinctive. Once again, stay tuned for the tale of how the strangler fig got its name.

Targua or Popcorn tree (Croton mexicanus) is a member of a pantropical genus, but the species itself is one of those trees that I can't find any information about, even in the current digital age. My notes from Costa Rica, however, make it clear that Popcorn Tree was widespread in the Pacific slope
seasonal forest. I always knew the Popcorn Tree was around when I saw leaves the color of orange caution tape littering the forest floor.

Inga (Inga sp.) --- My plant experts couldn't identify this Inga leaf beyond the genus level, but I don't blame them since there are literally hundreds of Inga species scattered through the tropics. Like many other members of the bean family (Fabaceae), Inga trees can fix nitrogen out of the air using a symbiotic relationship with soil bacteria. As a result, the trees have been widely used in tropical agriculture to restore fertility to soil. This particular species has extrafloral nectaries set between each pair of leaflets. Ants are attracted to the sweet liquid and, in exchange, they chase away any animals who might want to nibble on the leaves.


Randia matudae --- You would think that a plant with such huge fruits would at least have a common name, but the English-speaking world doesn't seem to know one. Nevertheless, this species is one of the diagnostic features of Monteverde's Pacific slope seasonal forest.



Symplocos limoncillo is another diagnostic tree of the Pacific slope seasonal forest. This flower definitely comes from the right genus (and location) to be S. limoncillo, but with 250 Symplocos species spread across the world's tropical areas, the exact identity of this bit of Monteverde detritus is hard to pin down.


Dendropanax arboreus is found throughout Mexico, Central America, and South America, and there are so many common names listed in Spanish publications that I don't know which one to pick. I was intrigued to discover that the trees have two different leaf shapes, a bit like our Sassafras. However, the leaves of Dendropanax arboreus are uniformly lobed in the shade and uniformly simple in the sun --- doesn't that make you itch to dig into the whys and hows?










Maggie:

3-12-01
The Quakers were quite nice to me when I volunteered to help in the library. But I did hear them talking about the hippy tourists that flock here that annoy them.

Volunteering in a library is by no means work. I benefit from touching books more than the books from me, I am sure. Also I benefit greatly from hearing the voices of the other librarans at work. They are fun, friendly, (naturally and religiously) wise, and very interesting. Often I imagine that they are talking on and off about me.



Want to be notified when new comments are posted on this page? Click on the RSS button after you add a comment to subscribe to the comment feed.