Clinch Trails Blog
Travel Topics
Blog Archives
Recent Comments
Sugar Hill: A Microcosm of Central Appalachian Ecology
Contact Information
Search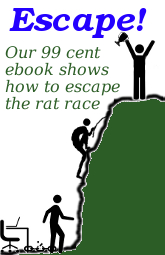 Sister sites:


Powered by
Branchable
.
Tinaco: Mexican raised water tank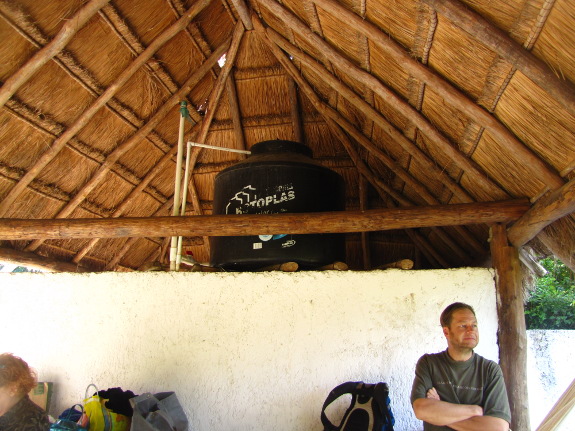 The final architectural tidbit which caught my fancy during our Mexican adventure was the raised water tanks (known in Mexico as tinacos.) We noticed these last year during our drive through the city of Merida, and were surprised that such an archaic method of producing a household's water pressure would be found in the heart of the city. (Not that I have anything against archaic systems --- we have a gravity feed water system much like it on our farm.)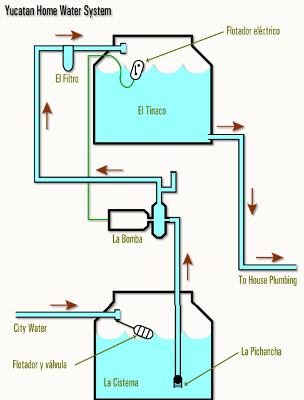 Although the internet is a bit vague on the purpose of tinacos, my understanding is that cities in the Yucatan have municipal water systems, but that you can't count on them to always be operating. Added to that, the Yucatan has frequent floods due to storms from the ocean, at which point the city water is muddy and unpotable.

A tinaco equalizes out these problems by providing a backup supply of water for the household. Every evening, Mexican families use the pressure of the city water to fill up their tinaco, and then water passively falls from the tank to fill their toilets, washing machines, and sinks throughout the day. Since the most commonly used tanks hold 290 gallons, a family can easily go a day or two without hooking into the municipal system if the water is turned off or is dirty.

One article also notes that the city water may not provide enough pressure to fill your tinaco in certain locations, in which case you'll end up with an elaborate system like the one shown above. The city water trickles into a buried cistern, then is pumped up into the tinaco as needed, a bit like self-sufficient U.S. homes might fill up a bladder tank with well water to provide pressure without running the pump continuously. I like the low tech solution, but I wonder what their water pressure is like?


Want to be notified when new comments are posted on this page? Click on the RSS button after you add a comment to subscribe to the comment feed.