Clinch Trails Blog
Travel Topics
Blog Archives
Recent Comments
Sugar Hill: A Microcosm of Central Appalachian Ecology
Contact Information
Search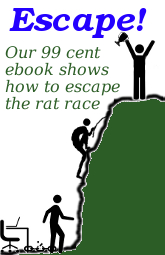 Sister sites:


Powered by
Branchable
.
Purple-gilled Laccaria (Laccaria ochropurpurea)
Does the photo above look like a rose? Nope --- it's a Purple-Gilled Laccaria mushroom (Laccaria ochropurpurea) or a close relative. Here are the identification marks to look for, beyond the beautiful purple-brown gills.

The cap typically has an indentation in the center, as you can see to the left. Cap color is less distinctive, since young mushrooms have colorful caps that fade to nearly white in older specimens (like mine.)

Gills are attached to the stalk (as you can see below). In younger specimens, the gills are regularly arranged, but in older specimens (like the one at
the top of this post), the gills become quite ruffled.

Speaking of the stalk, its color can be variable, but the texture is generally the same. Notice how the stem appears rough and fibrous. There is no veil or ring.




Spores are whitish or pale lilac. There's no need to take a spore print, though, because the spores are copious and are quite obvious against the purple gills.


(This picture is just for prettiness --- I enjoyed the way the cap turned up and cracked open on my oldest specimen.)

The Purple-gilled Laccaria grows on the ground under oak trees, popping up in the fall. Edible Wild Mushrooms of North America: A Field-to-Kitchen Guide notes that Purple-gilled Laccaria and the related Common Laccaria (Laccaria laccata) "make mediocre side dishes but deserve rave reviews for their wonderful contribution to soups, sauces, and gravies." I'm about 98% confident in my identification, but don't feel hungry enough to give them a shot, even though the same guide notes that all of the easily confused Laccaria species are non-poisonous.



Want to be notified when new comments are posted on this page? Click on the RSS button after you add a comment to subscribe to the comment feed.