Clinch Trails Blog
Travel Topics
Blog Archives
Recent Comments
Sugar Hill: A Microcosm of Central Appalachian Ecology
Contact Information
Search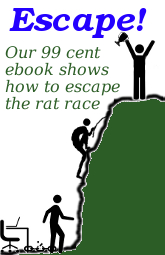 Sister sites:


Powered by
Branchable
.
Hidden Valley: History
From a geologic perspective, Brumley and Clinch Mountains that surround Hidden Valley, were formed during the Appalachian Orogeny, which occurred during the mid to late Paleozoic Era over 300 million years ago. This was a time when surface layers of the Earth's crust, called plates, collided with tremendous force, overriding one another, folding, and faulting to create mountains. Rock from this period includes limestone, dolomite, sandstone, and shale. Thus, the Clinch Mountain chain, a natural geographic barrier that runs northeasterly from Tennessee into West Virginia, was formed. Fossilized flora and fauna, such as these Brachiopods that lay on the seabed about 350 million years ago, are found in rocks high on the mountains. Little Moccasin Gap, located immediately below Hidden Valley, is one of only two true gaps through Clinch Mountain.

After the last ice age, about 10,000 years ago, the area surrounding Hidden Valley was lushly vegetated. Forests of centuries old trees, hundreds of feet tall, with trunks so large it would take several men to stretch their arms around, dominated the landscape. A high elevation cranberry bog flourished where Hidden Valley Lake now glimmers. Bison, Elk, White-tailed Deer, Bear, Bobcat, Cougar, and many species of birds were on the mountain; Brumley Creek was full of native trout and the North Fork of the Holston River contained a large variety of fish as well as freshwater mussels.


The first people to arrive in the area surrounding Hidden Valley probably came down the Holston River or followed trails made by animal herds. The earliest known evidence of humans in far southwest Virginia are projectile points, such as these found in Hansonville at the base of Clinch Mountain, dating from the early archaic period between 8,000 and 10,000 years ago. It is not known who these people were, but Native Americans from time immemorial have considered this region as sacred hunting grounds and permanent settlement was forbidden. However, there is plenty of evidence of temporary hunting stations. One such station, dating at least as far back as the woodland period about 700 years ago, was in Hansonville. It was also a strategic location that controlled access and trade through Little Moccasin Gap.

Europeans began exploring and surveying far southwest Virginia in the late 1600s. Indian tribes encountered in those days included the Cherokee and Shawnee. Immigrants began settling the area surrounding Hansonville, Clinch and Brumley Mountains, during the 1740s. Troubles pioneers had with the Indians resulted from building permanent settlements in sacred hunting areas where it was forbidden and along trails used for centuries for trading and warfare. Daniel Boone and his family traveled through Little Moccasin Gap and resided at Moore's Fort in nearby Castlewood from 1773 through 1775. By the summer of 1774 Indian hostilities increased. CPT William Russell, who settled in Castlewood in 1770, was placed in command of both Moore's Fort and Fort Blackmoore, and ordered to "collect all the settlers in the Clinch Valley into the forts". In early July 1776, John Douglas, who served as a Sgt in the militia under CPT William Cocke in August 1774, was shot and killed by Indians in Little Moccasin Gap, just south of where Hidden Valley Road turns off from US 19 North, while returning to Clinch after visiting friends and relatives in Holston. The DAR erected a plaque at the site and a rest stop was established known as John Douglas Wayside. By the late 1800s many immigrants were traveling through Little Moccasin Gap and settling in the surrounding area. During this time John Hanson built and successfully operated a store at the northern mouth of Little Moccasin Gap, close to where the Indian's had established a temporary hunting station centuries before.

At the turn of the 20th century the forests on Clinch and Brumley Mountains surrounding Hidden Valley were still virgin. The timber industry was booming by then and a small gauge railroad along Brumley Creek was built to haul out the logs. Oral histories claim a tree had to be at least four feet in diameter when chest high on a man to be logged out. Few trees of that size remain today. Later that size requirement was forsaken and most all of the trees on the mountain were harvested. So, the forest surrounding Hidden Valley today is secondary growth. Remnants of the old railroad can still be found along Brumley Creek below the dam of Hidden Valley Lake, as can unmarked timber trails and roads zigzagging across the mountain.

By 1963 the Virginia Department of Game and Inland Fisheries (DGIF) acquired Hidden Valley, upgraded the small dam, and created Hidden Valley Lake. During the spring of 1978 Appalachian Electric Power Company (AEP) targeted Hidden Valley and the community of Brumley Gap for the creation of what was intended to be the world's largest pumped storage facility. At an estimated cost of $2 billion, the project plan was to dam Brumley Creek at the gap, flood the valley, pump the water up to Hidden Valley Lake, then release it back into the valley during peak demand, thus generating as much as 3,000 megawatts of electricity. A large container to house water monitoring equipment that was helicoptered in and assembled in pieces in a gorge along Brumley Creek about two miles below the dam can still be seen. Approximately 300 families would have been displaced by this project. A David and Goliath struggle ensued as the citizens of Brumley Gap fought AEP. Ultimately a series of delays caused AEP to cancel the project. In November 1988 Hidden Valley Lake was drained to repair the spillway below the dam and was refilled in July 1989. Over the years DGIF has routinely stocked Hidden Valley Lake with a variety of fish with varying degrees of success.


---
style="font-style: italic; font-family: Nimbus Sans L;">Richard Kretz is a photographer and naturalist who chronicles his adventures in southwest Virginia at
http://www.pbase.com/diggitydogs/clinch_mountain
. Stay tuned to read more of his writeup on Hidden Valley Wildlife Management Area, or click on the tag for "hidden_valley" to read previous posts in this series.
Want to be notified when new comments are posted on this page? Click on the RSS button after you add a comment to subscribe to the comment feed.